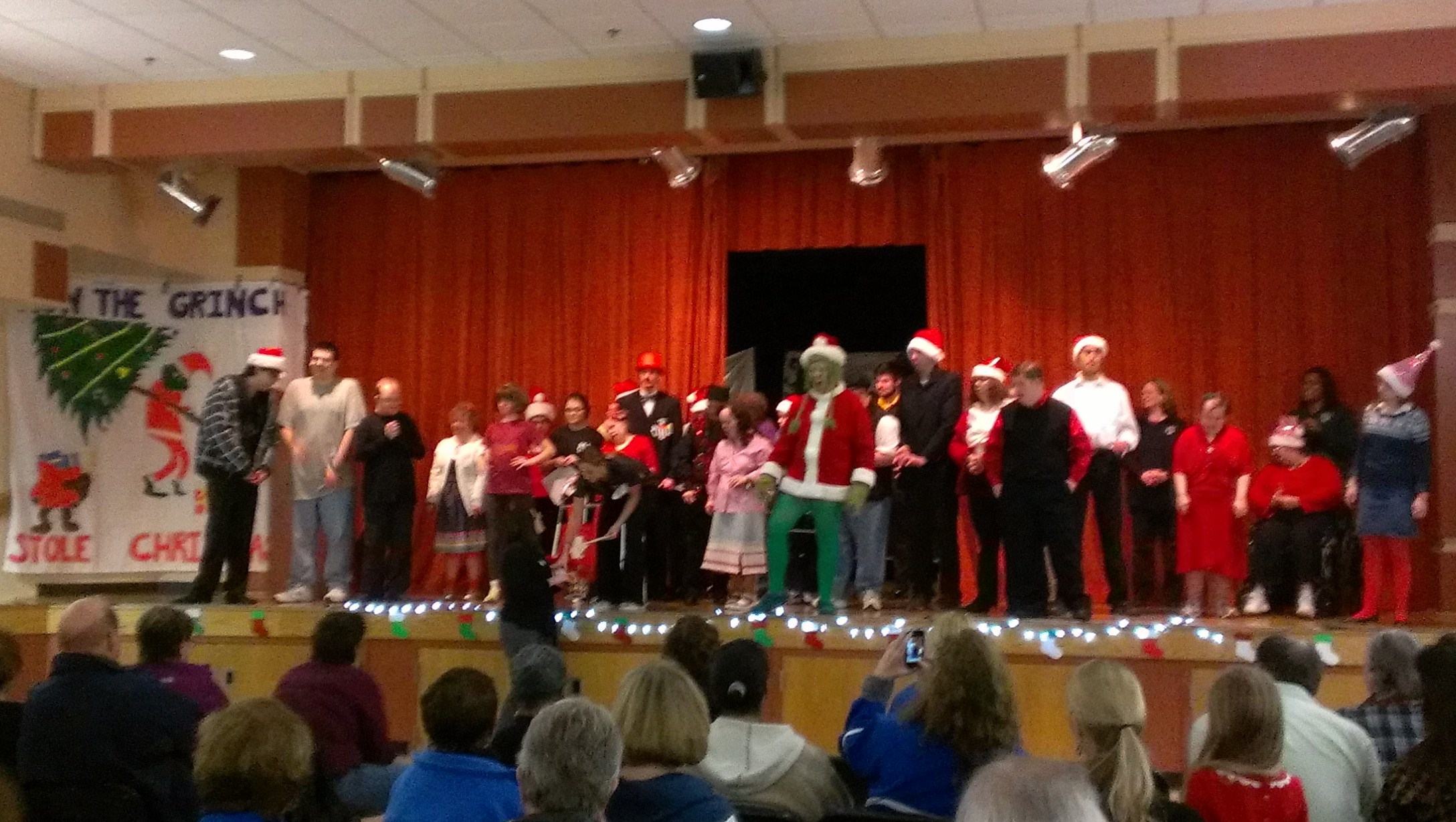 The people were seated,
The lights now were dim,
The curtain came open,
Twas time to begin.
With walkers before them,
With chairs and their aide,
The lines they had learned,
And backdrops they made.
With memories true,
Applause in their heart,
These ShowStopper actors,
Brought joy with their art.
That Grinch who stole Christmas,
Just couldn't stay mean,
With dancing and singing
For all to be seen.
How the Grinch Stole Christmas was put on by the Special Recreation Association of Central Lake County, (SRACLC) and performed on December 5 at the Sullivan Center in Vernon Hills.  It featured over 25 participants in the ShowStoppers program who prepared 13 weeks for the production.  It was produced and directed by Cassie Newton.  They are producing Willie Wonka and the Chocolate Factory  in the spring.
For more information on ShowStoppers contact Cassie Newton at SRACLC,  (847) 816-4866, cnewton@sraclc.org