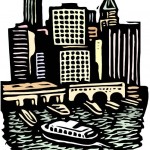 The Lake County Center for Independent Living (LCCIL)  is hosting a presentation on transportation options for those with disabilities at 1pm on Thursday, October 11, 2012.   Their address is 377 N. Seymour Avenue in Mundelein.
A representative  from the Regional Transportation Authority (RTA) will provide an overview of accessible programs offered on CTA and PACE buses as well as use of the Metra Rail System.  Trip planning and safety tips will be covered.  Time for discussion will be provided.
The presentation will describe special programs such as the Reduced Fare Circuit Ride Free and Paratransit Services.  Dial-a-Ride will also be discussed.   The program is targeting those with disabilities, seniors and those who support them.
The meeting has been organized by the RTA, LCCIL, and the Lake County Coordinated Transportation Services Committee (LCCTSC).  The LCCTYSC consists of representatives from the Townships of Antioch, Avon, Fremont, Grant, Lake Villa and Wauconda.
For more information contact Allison at 847-949-4440, allison@lccil.org